Congratulations! Fo Guang University passed ISO 50001 energy management system certification
  In response to the spirit of sustainable environmental development, Foguang University has established a green campus as a guideline and actively constructed a high-quality university with a low-carbon emmisson environment. It has recently passed the verification by SGS and obtained the ISO 50001 certification on energy management system. Vice President Liu Sanqi of Fo Guang University was awarded the certificate by SGS Senior Operation Director Bao Boyu.
 
Following the "ISO 50001" management approach, Foguang University comprehensively examined campus energy management issues from analyzing energy equipment, collecting energy consumption data, equipment control and analysis, etc. For this purpose, a year ago, an energy management committee was set up by the vice president. Liu Sanqi served as the convener. Starting from setting specific energy-saving and water-saving indicators, the university also proposed an action plan for major energy-consuming equipment, including improving the air-conditioning system of the library and the Wynn Pavilion, adding heat pump systems to the dormitory, Xiangyunju and Haijing Building, connecting the classroom electricity control with the curriculum system, and replacing old T8/T9 fluorescent lamps in classrooms .
 
After one year of implementation, Foguang University has achieved 804,460 degrees of electricity saving, and also suppressed 418 metric tons of carbon dioxide emissions. For campus equipment and energy use, it not only replaces energy-consuming equipment, but also performs regular inspections and audits to effectively implement "ISO 50001". The regulation of energy management systems, reducing greenhouse gas emissions, and building a sustainable campus environment that saves energy.
 
Liu Sanqi, vice president of Foguang University, said that he would like to thank all the departments in the school for their full cooperation in order to effectively build an energy-saving campus environmentcan, which helped the university obtains the certification. In the future, the university will save 1% more of electricity every year. It will also regularly accept SGS's audits, continue to look for energy-saving problems and improvement methods, and create an institutionalized and systematic low-carbon green campus to implement social responsibility.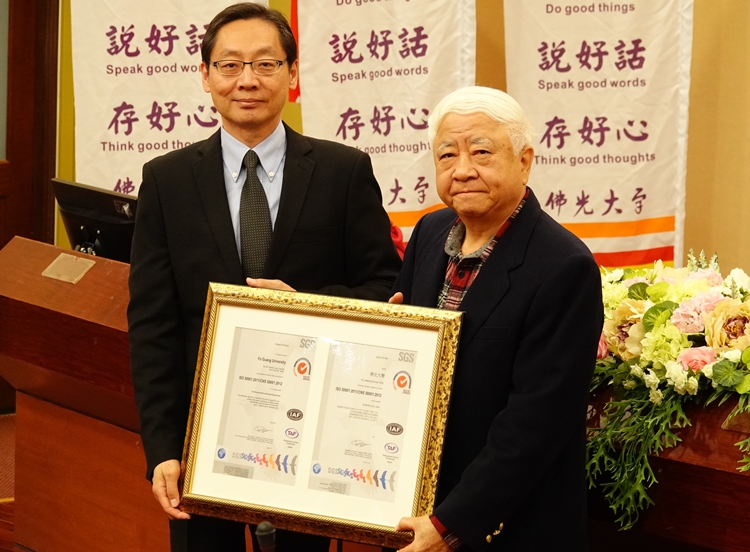 Vice President Liu Sanqi represents the University to accept the ISO 50001 Energy Management System Certificate.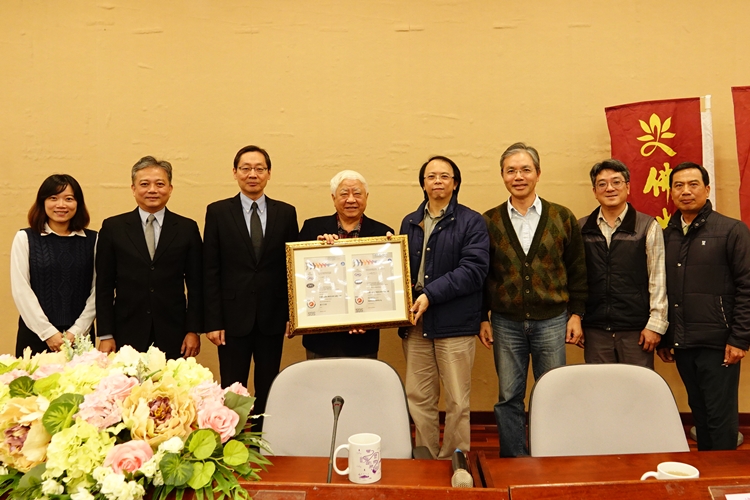 Vice President Liu Sanqi delivered a remark.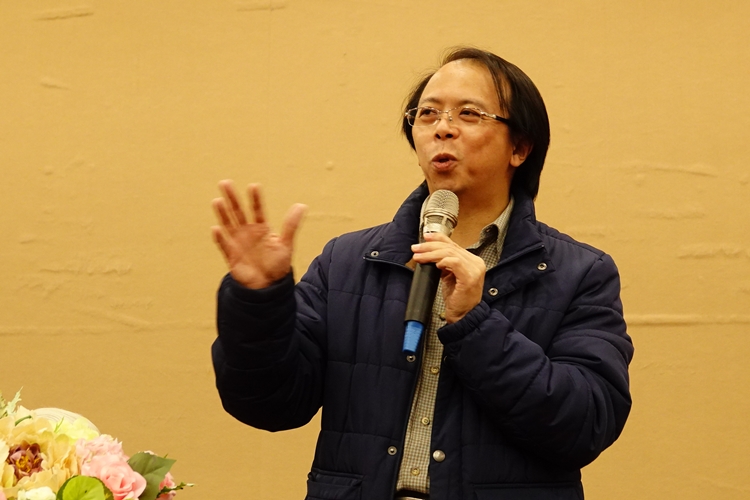 The Director of the General Affairs
Cai Mingda
 made a remark.
Foguang University also presented a certificate, thanking all staff for their efforts over the past year!