Students of Vegetarian Science Department expand their overseas internship at Water Drop Teahouses around the world
Looking at the world trend, Foguang University found that 90% of the vegetarians are for physical health, low-carbon environmental factors and life care. In view of this, in 2013, the Department of Health and Creative Vegetarian Science was established, becoming the first department in the country to cultivate professional and managerial talents in the vegetable industry. Four years ago, the Department began to offer overseas internship courses to expand students' international horizons.

At present, 15 students in the department have completed overseas internship courses in Australia, Malaysia, the Philippines, Australia, Canada, Hawaii and Japan. In order to allow students not to worry about the cost of living in overseas internships and to be brave enough to take the first step, Foguang University actively promotes the atmosphere of international integration, and students get the subsidy of the Ministry of Education's program for students overseas internship. In the beginning, there are only 6 students participating in the overseas internship program. In the coming summer this year, 15 students will travel to the United States, France, Canada, Japan, Australia, Malaysia and other countries, so that students will be able to continue to build dreams. 

Up to now, all overseas intern students have been working positively and earnestly. They have also been praised by Water Drop Teahouses in various countries. In addition, Water Drop Teahouses in France, Hawaii and Xilai Temple in USA have also invited and offered internship to the department's students.

Zheng Weishan, a graduate student of the University of Buddhism who has participated in overseas internships, said that she is very grateful to the school and the Ministry of Education for supporting the internship program, which gave her the opportunity to go to the Nantian Temple in Australia for three months and get in touch with many people. The tempering and challenge of different people's things, profound understanding of cultural shocks, but also refined into their own cooking. After such internship experience, Zheng Weishan boldly challenged her classmates to open a fashionable vegetable restaurant "THE LINK CAFÉ" in Malaysia. She is looking forward to sharing the dishes she has learned at Foguang University and her internships with friends who love vegetable foods around the world!

Xu Xingjia, Dean of College of Lohas Industries, said that the performance of the intern students can be affirmed. In particular, thanks to the instructive guidance of the teachers, the vegetarian students can learn to use localized materials and international cooking skills. President Yang Chaoxiang of Fo Guang University and the head of the department expressed their deep appreciation for the hard work and good performance of the students. They also encouraged all the students to strive for excellence and show the characteristics of vegetarian cuisine and create excellent products.




Intern students at Water Drop Teahouse in Hawaii



Water Drop Teahouse in Hawaii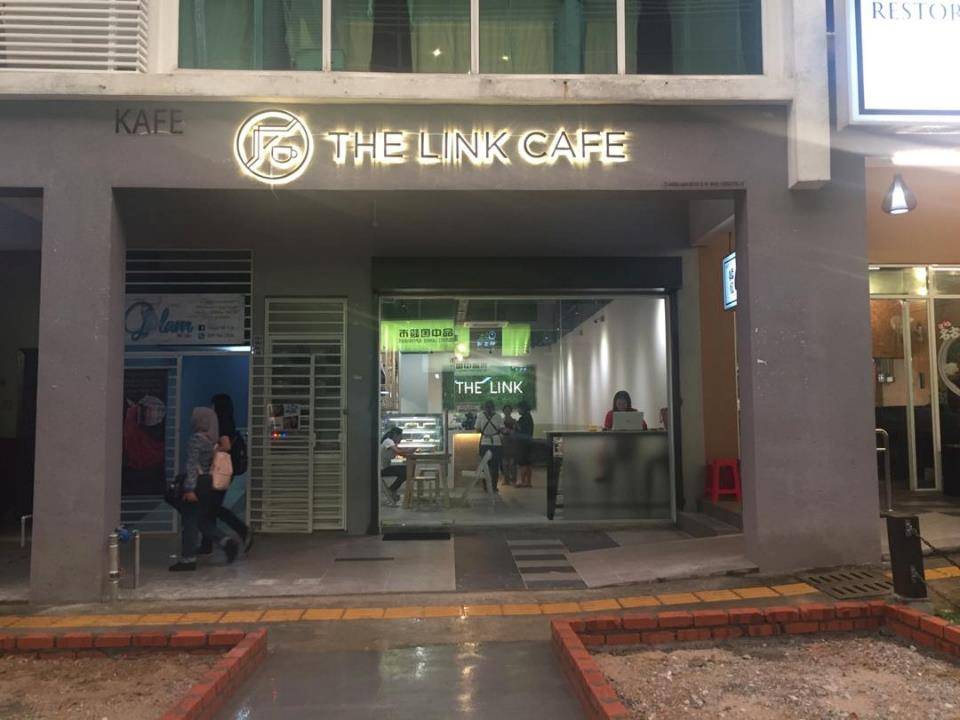 Graduate student Zheng Weishan and classmate Gavin Ho jointly run a vegetable restaurant in Malaysia -THE LINK CAFÉ



Food menu of THE LINK CAFÉ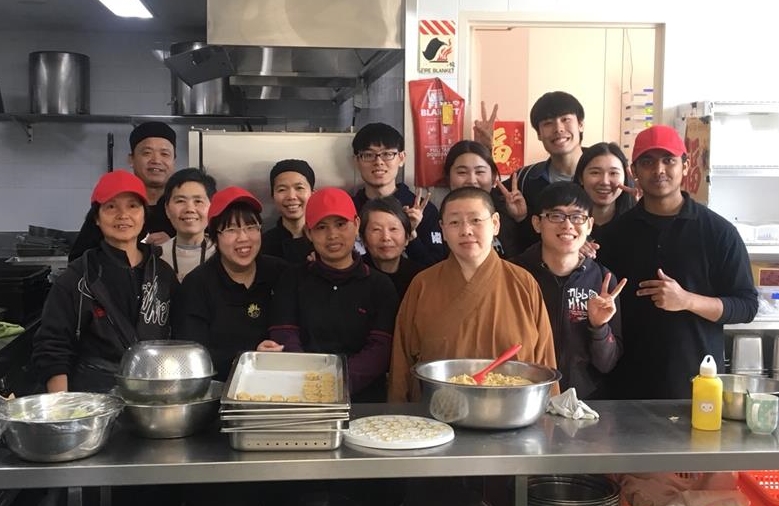 Intern students at Nantian Temple Water Drop Teahouse in Australia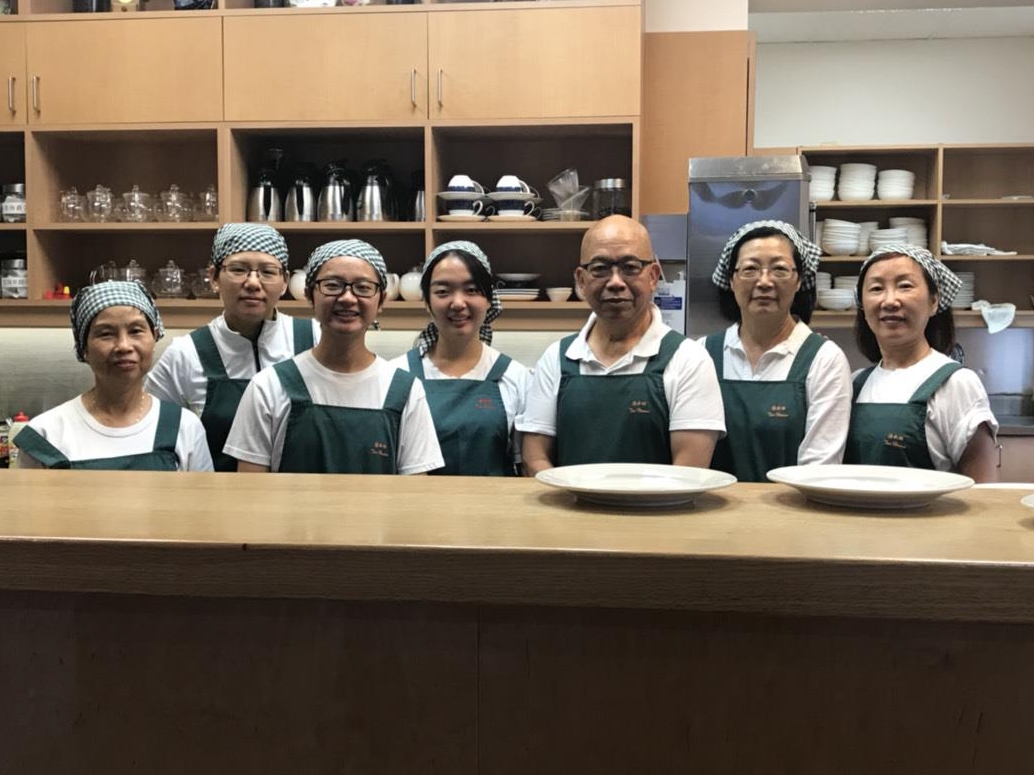 Intern students at Water Drop Teahouse in Canada



Intern students at Nantian Temple Water Drop Teahouse in Australia