President Yang Chaoxiang encourages graduates not to forget their original intention.
Today, Foguang University held a graduation ceremony. A total of 800 graduates and thousands of parents gathered at the Wyan stadium. The scene was lively. The guests from home and abroad attended the grand event of the graduates.

Venerable Jue Yuan, the executive member of university board, spoke to graduates that they need to thank their parents, teachers, and venerable Master Hsin Yun, founder of the university, for being able to study at the university and successfully graduate. In particular, she encouraged all graduates making efforts to become "a person being accepted". Since the difficulties in the future workplace met by graduates can not be imagined, the only thing must keep in mind is that always hold an attitude "decent", "hardworking" and "don't care self interests too much". We must also remember and practise the belief of "three good deed" and "willing to give" which will help us being welcomed and accepted, therefore all difficulties can be solved.

"Seeing graduats' confident smile, I should especially congratulate all the parents. Your children have grown up in the four years of university, and they have the ability to start their job!" said Yang Chaoxiang, president of Foguang University. He said Foguang University attaches importance to professional education and training, but also paying attention to student morality. In addition to high-quality teachers and school environment, the education of "Three Good Deed" help to makes the graduates welcomed by business owners who praise Foguang University's grduates are "knowing gratitude and knowing how to be good with others".  In the Ministry of Education's annual employment rate and average salary statistics, Foguang University's grduates are above the average of public and private universities. Finally, President Yang encouraged all the graduates should not forget their original heart and let go of courage to try. Life is boundless!

Foguang University, which has many sister schools around the world, exchanges more than 100 students every year to expand their horizons. At present, there are five overseas universities that implement the "2+2 double degree program". Among them, Park Hsien-kui, a graduate from Dongming University in South Korea, in order to study Buddhism in Chinese, he participated in the "2+2" of Foguang University and Dongming University and became the first student of the program to receive a double degree diploma.

A representative graduate of the master's class of Department of Cultural Assets and Reinvention, Dai Yonghua, who was a journalist, has been inseparable from the news in her work and life for more than 20 years. In order to make a change and leave her familiar field, she chose Foguang University. She is especially grateful to teachers for teaching and sharing their knowledge and experience, and help students to learn from different fields, and to seriously reflect on the relationship between people and cultural assets. The interaction between the two gives new vitality and adds new brilliance to cultural assets.

Li Yujun, a Ph.D. graduat of the Department of Chinese Literature and Application, is an art educator and an artistic director of the Wen and Legends Troupe. He can sing in Hakka, Peking and Taiwanese operas, and can act as a Xiaodan, Xiaosheng and Laosheng. Li Yujun said that there is a great relationship between opera and literary applications. Therefore, after attending the doctoral class, there will be great influence and improvement in the literary creation, so that his own drama creation will be more brilliant.

During the ceremony, graduates Hu Wei, Zhang Yixuan, Lin Biao and Xu Yongzhen, especially brought the performance of the graduation song "Beginheart". The lyrics mentioned "regaining the fearless side, the clenched hands and convictions, I am not tired. This song was to encourage all graduate students. Even if you encounter difficulties in the future, you must not forget the dreams that you have when you are a student. Always keep your heart warm and not forget the original intention. Finally, the teachers and students also ringed the auspicious big bell together to pray for the bright future and bless all graduates!




Photo of the graduates 2019 of Foguang University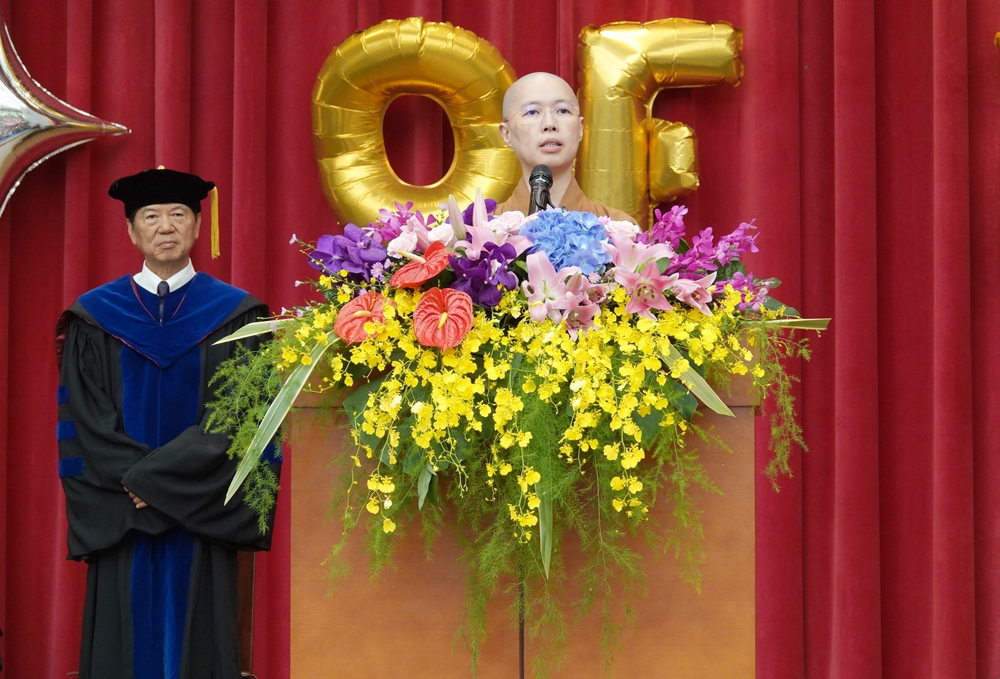 On behalf of Master Hsin Yun, Venerable Jue Yuan spoke to graduates



Yang Chaoxiang, President of Foguang University, gave a speech to encourage graduates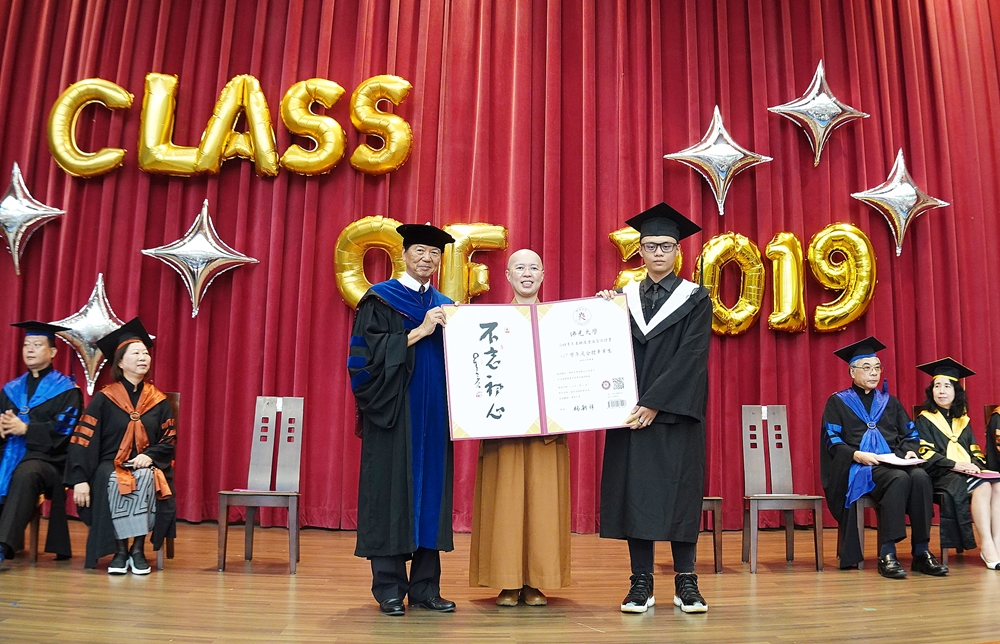 Mayor Jiang Congyuan, president of Fo Guang University Alumni Association, spoke to graduates



Li Yujun, Ph.D. graduate of Department of Chinese Literature and Application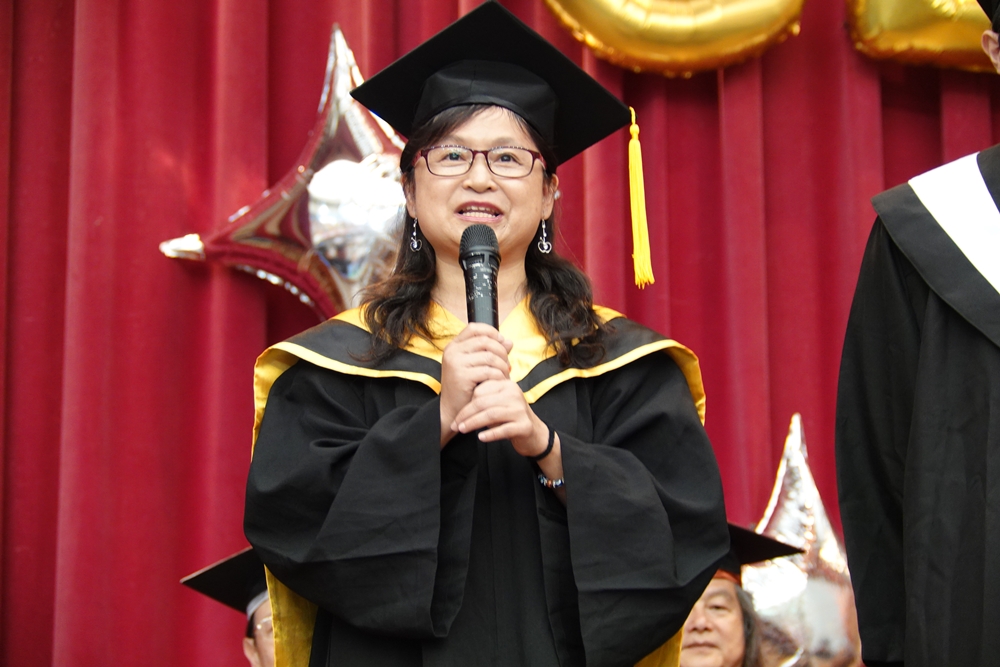 Dai Yonghua, the representative master graduate of the Department of Cultural Assets and Reinvention.



Park Hyun-kui, graduate of the "2+2 Double Degree Program" of Fo Guang University and Dongming University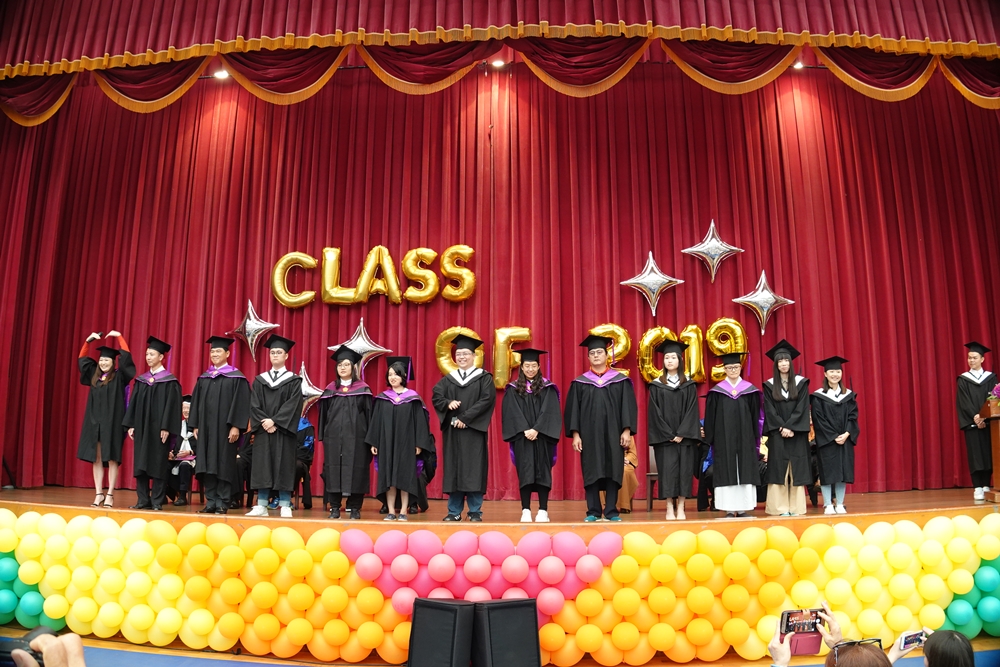 Graduation song performance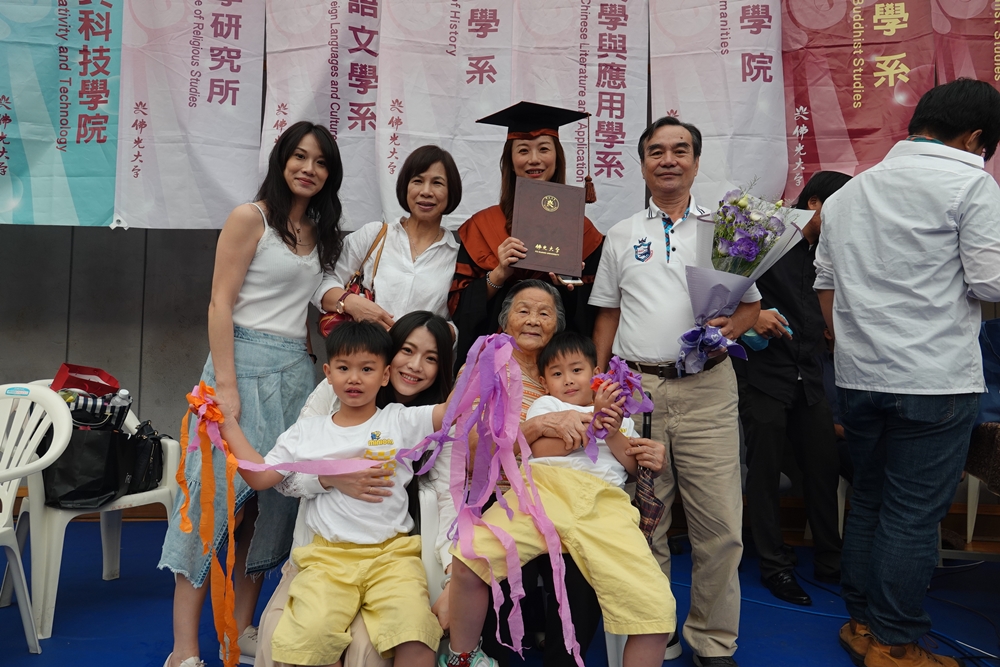 Xiao Jiayi, Ph.D. graduate of the Department of Chinese Literature and Application, attended the graduation ceremony with her family.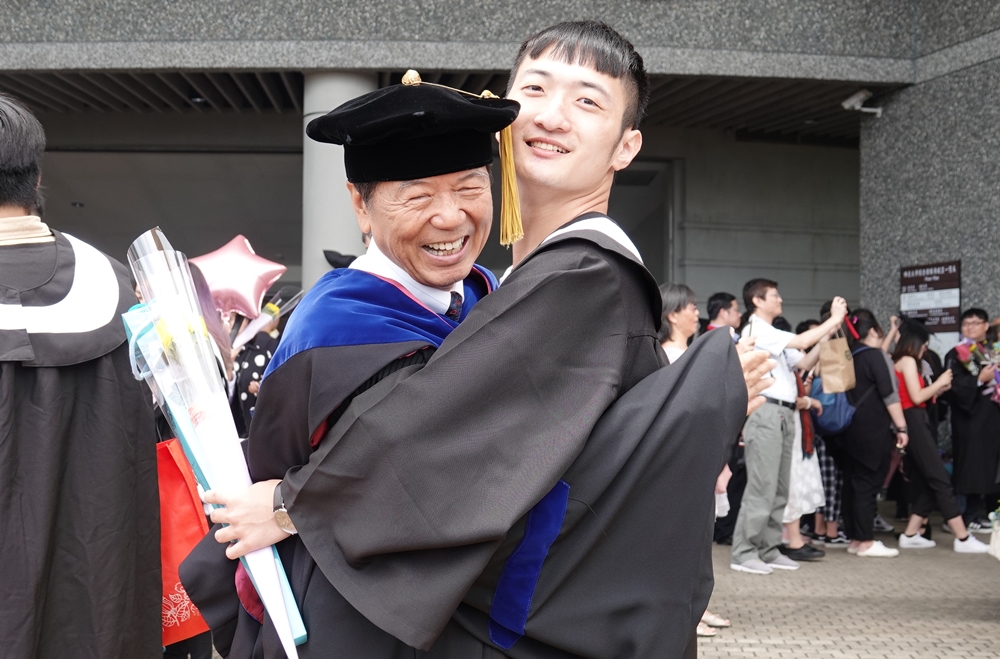 Wish all graduates a happy graduation!